REDELOCKER ALL OVER THE WORLD
¡WE EXPORT OUR LOCKERS TO ALL LATIN AMERICA AND EUROPE!
¡REDELOCKER ALL OVER THE WORLD!
At RedeLocker we are leaders in Smart Lockers, our exclusive system was chosen by the main multinationals in the world, such as Santander, which at the banking level has opted for our locker systems with excellent hardware and software.
At RedeLocker we help your company grow and improve its customer service, providing them with greater comfort with the use of smart lockers and increasing the level of sales of your business
We offer a personalized service which is responsible for designing the locker according to your needs, being able to plot it in the style of your company, configuring the screen in the language you need and we also train you so that you know how to use it correctly.
Our great infrastructure and expertise allows us to deliver the locker to your country safely and without inconvenience, we also take care of all the necessary export and customs procedures.
With RedeLocker you can rest assured that our lockers have bank level safe-proof that ensures their proper functioning and quality.
If you want to have your own locker abroad, contact us for more information.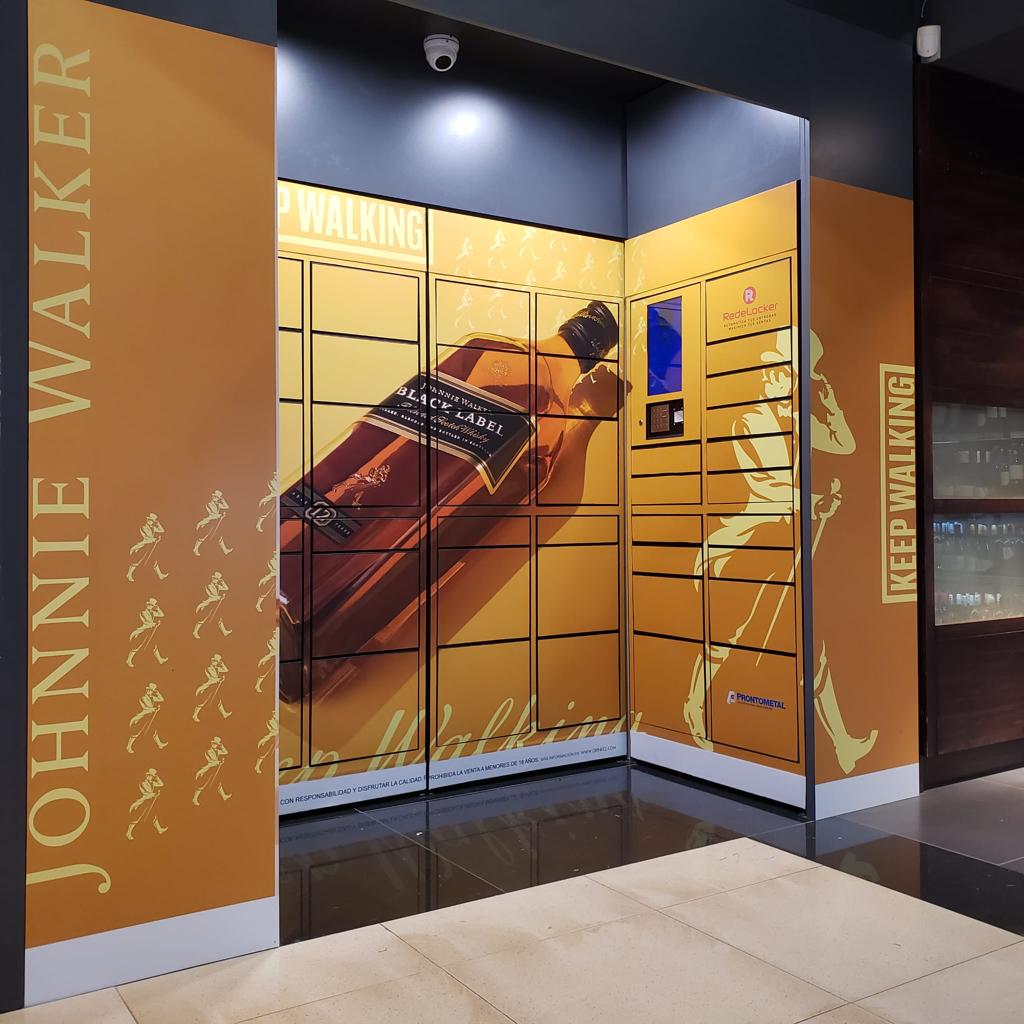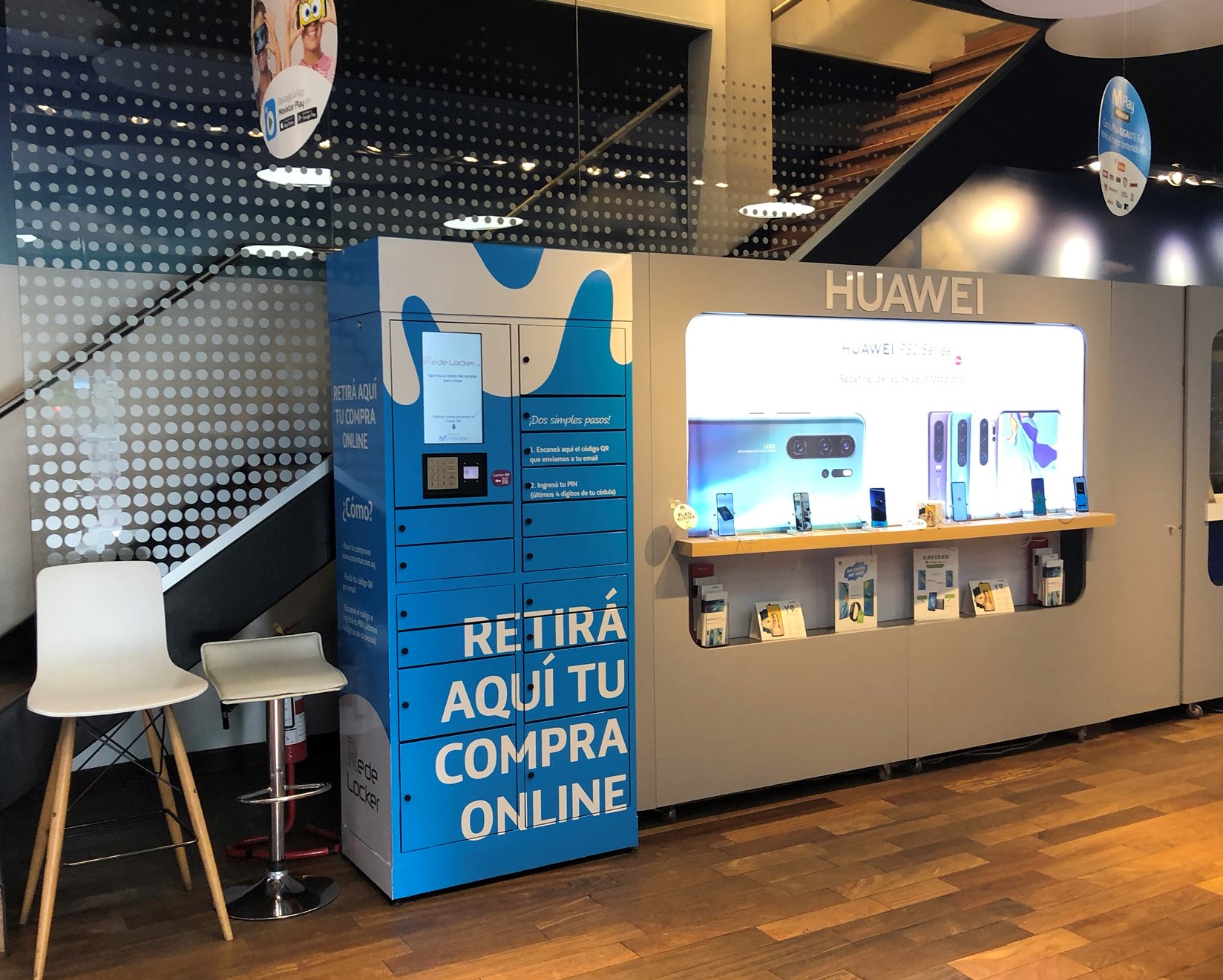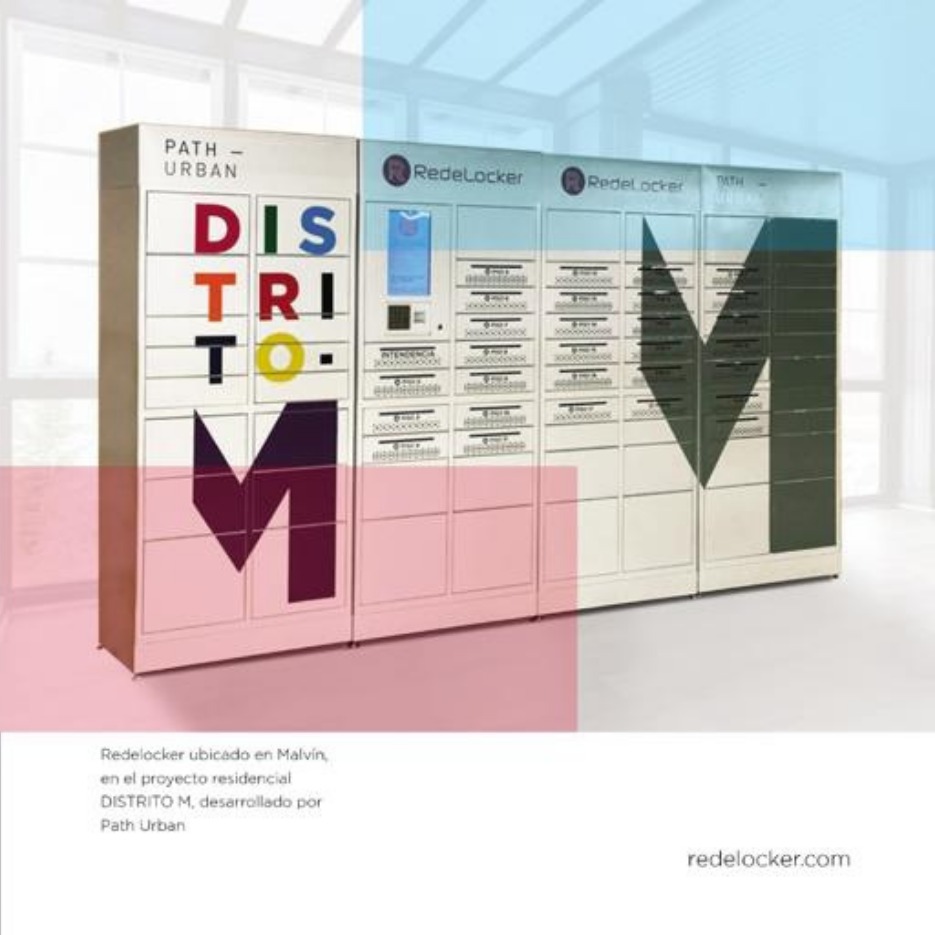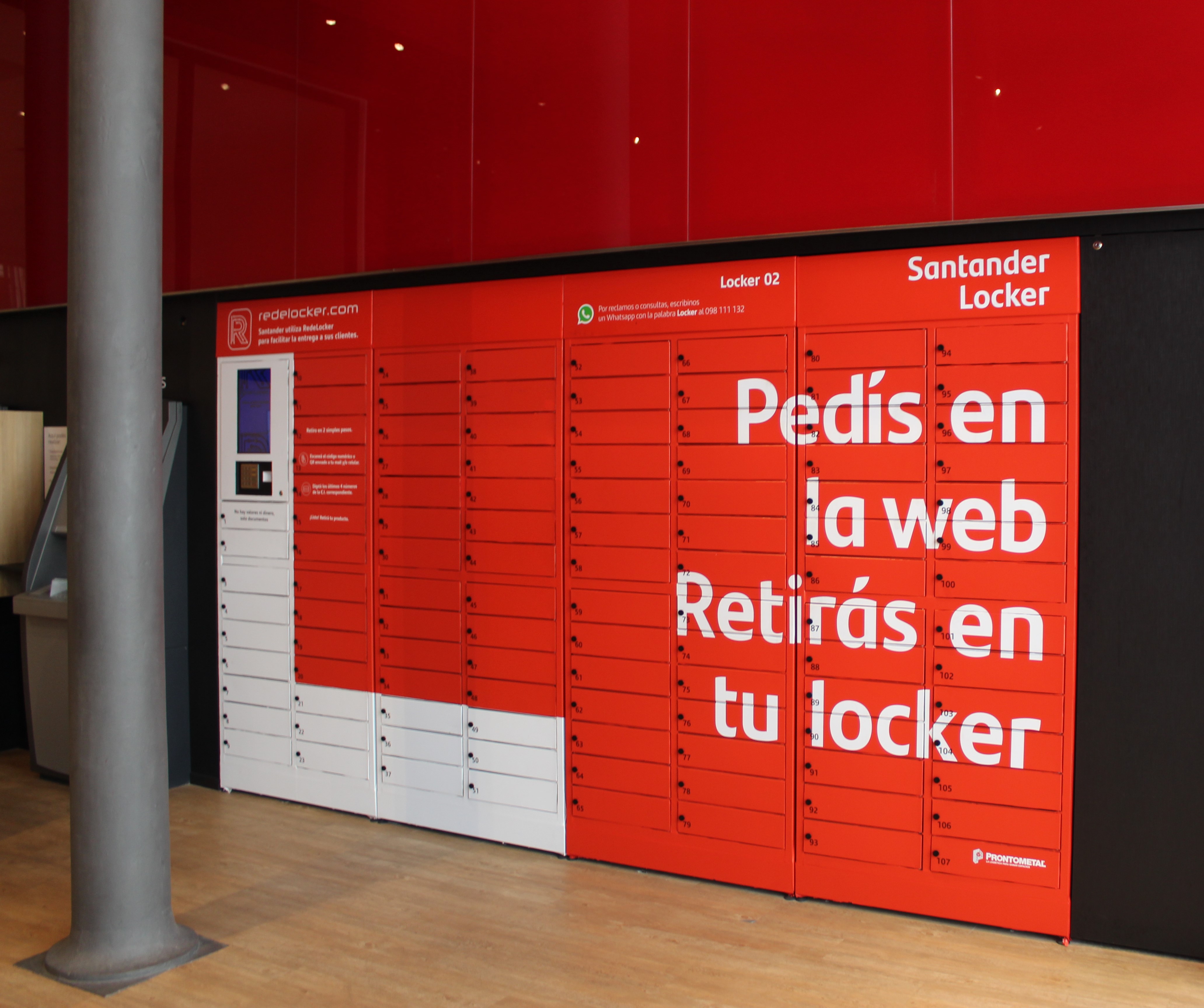 REDELOCKER BANK
RedeLocker is the first Lockers banking system for the automatic delivery of banking products. RedeLocker offers banks the option of delivering to a locker located in the branch itself or in other places close to the customer's home or workplace and with extended hours. This is achieved with an Intelligent Locker for the delivery of credit cards, checkbooks, coordinate cards, business gifts or benefits cloud products, etc. This asynchronous delivery system allows the client to have flexible hours for receiving their financial products, It grants privacy in the reception and great comfort without waiting or lines. It allows the company to substantially improve the service, the business case and the technological image, as well as to optimize personnel.
RedeLocker was born focused on exporting abroad. We are further driven by the resounding technical and commercial success in Uruguay of RedeLocker with Santander Locker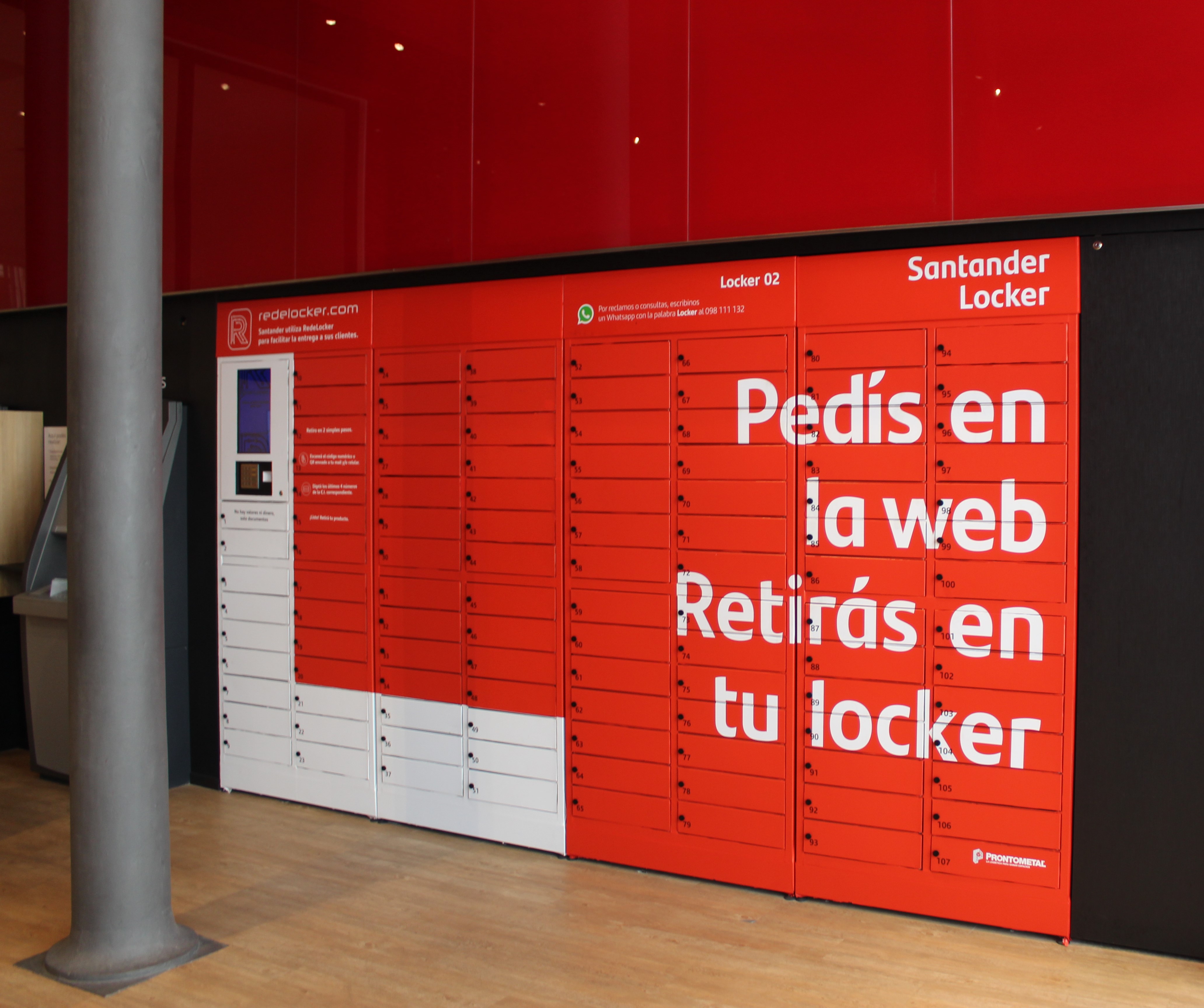 REDELOCKER HOME AND OFFICE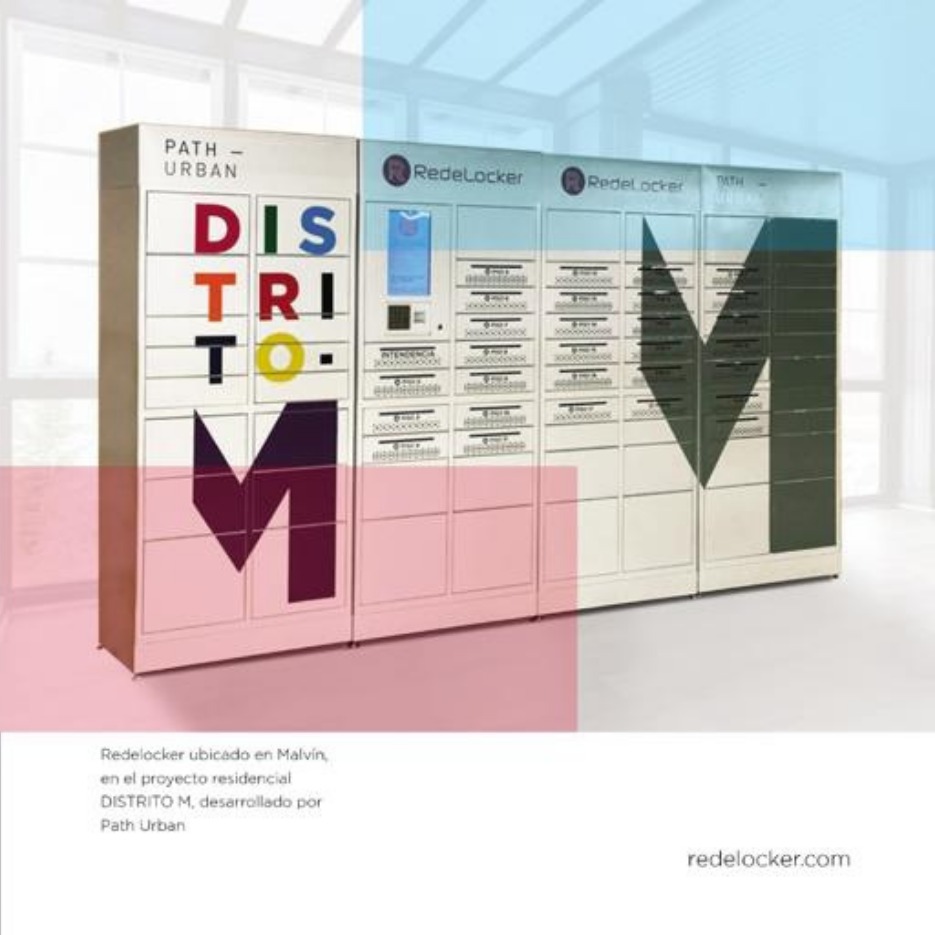 RedeLocker uses all the experience it has in the automation of deliveries and reception through lockers, in order to generate an excellent product.
It is a locker with doors for parcels and also mailboxes. You can receive your deliveries and purchases online, without having to be at home and with maximum privacy. You will receive notifications when your bills arrive and you can use the Locker to leave things so that your friends or acquaintances can pick up anything without coordination.
The system has advanced state-of-the-art software. Having a RedeLocker Home-Office in a building favorably transforms the value of the property, since it creates new standards of comfort that were impossible to imagine long ago.
The electronic opening allows greater control over the delivery and withdrawal of orders, as well as the registration of openings with date and time in each case. In this way, any inconvenience is avoided, being able to see a video or photographic record if one occurs, with total certainty of the moment.
RedeLocker Home & Office is based on 3 pillars:
Receive of packages from various deliveries without being held hostage by waiting.
Convenience Plus: being able to leave something to a third party without intermediaries, a package for a person who comes to pick you up, a key to the toilet, etc.
Organization and control of correspondence. Instead of receiving all the mail at the reception of all the apartments, it will be received in a mailbox per floor and a notice every time an invoice arrives.
REDELOCKER BUSINESS
Take advantage of RedeLocker exclusively for your company. You will be able to streamline your pick up points or also expand the scope of your sales in other territories by placing Lockers at strategic points for your own use. In this way, you increase your delivery points and generate visibility of your brand with the plotting of your RedeLocker.
Don't miss out on the opportunity to sell more and better with RedeLocker Business.
You can deliver your sales in exclusive lockers located in your own premises. Only for your own clients. Accelerate and order the delivery of your sales avoiding queues, delays and social contact. The greatest comfort to your customers at a very low cost.